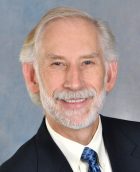 Ray Wells
Consulting Partner
"Appreciative Inquiry helps people become engaged in a way that captures the passion and natural energy they hold for their work.  The result: they end up taking ownership for a piece of the organization. Good leaders know that's critical for success. "
Ray Wells, Ph.D., uses appreciative, positive, strengths-based approaches for designing leadership, team, and organization development programs.  Over the past 35 years he has been widely recognized for his talent in developing individual leadership capacity, facilitating the growth of teams, and assisting leaders in their transformational change efforts.  His work with nonprofits, small to medium-sized business units, government, and higher education includes the United Way, Castrol Oil, Holcim US, the Naval Sea Logistics Center, Princeton University, Penn State, University of Connecticut, and international work in Egypt, India and China.
Ray also consults with the FAIMER Institute, an international leadership development program for health professions educators from developing countries, where he has worked since the program's 2001 launch.  He is a member of the International Leadership Association, a certified MBTI practitioner, and has been trained in the Drexler-Sibbet Team Performance System.  He holds an M.A. in student and adult development from Bowling Green State University and a Ph.D. in applied social-psychology from Temple University.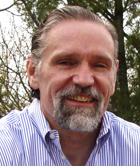 Ralph Weickel
Consulting Partner
Ralph Weickel is President of the Corporation for Positive Change (www.positivechange.org), founder of the Corporation for Positive Change – Europe and Performance Management.  CPC is a global Positive Change consultancy employing the methodology of Appreciative Inquiry and others strength-based methodologies to amplify performance and organizational strengths.
Bringing 30+ years-experience across a broad range of industries, Ralph and his Team guide organizations to identify and leverage core strengths to permanently improve performance and co-create flourishing environments.  CPC and its sister organizations specialize in co-creating success with organizations in the areas of leadership, organizational and team development, change initiatives, strategic planning, operational efficiency, employee engagement, and fostering an entrepreneurial spirit along with lean system implementation.  Ralph serves as an positive change executive coach known for his holistic and co-creative approach. Being a native of Germany, Ralph is also fluent in German, in addition to English.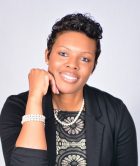 Randee Sanders
Consulting Partner
Dr. Randee L. Sanders is the Founder and CEO of RL Sanders & Associates and has over 15 years of leadership development, organizational engagement, and management experience in leading and implementing positive results.  She offers creative and sustainable solutions in growing strong, flexible organizations as well as specializes in business/leadership coaching, development of high performing groups, and organizational/performance assessments. She has partnered with a variety of organizations, industries, and individuals to maximize human talent for improved efficiency, profitability and personal growth.
Randee is also a professor, women's career strategist, and speaker who has an affinity for the advancement of highly ambitious professional women leaders into positions of leadership and influence.
Randee holds a Doctor of Management degree with a concentration in Leadership Development and Organizational Management from the University of Maryland, a Master's in Public Administration from John Jay College of Criminal Justice, Bachelors in Criminal Justice from Seton Hall University, and a certificate in Appreciative Inquiry and the Practice of Positive Change from The Corporation for Positive Change.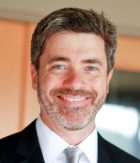 David Reed
Consulting Partner
David Reed has been a trainer and coach for over 20 years. He has served as a Senior Training and Education Analyst for the University of Pennsylvania and has provided consulting services to a diverse list of clients, including American Express, AT&T, Yale University, University of California, and New York University.
David developed a passion for Appreciative Inquiry while studying Positive Psychology with former Harvard Professor Tal Ben Shahar at the Whole Being Institute.  David was thrilled to discover a fully-developed, rigorous methodology that encourages bold vision, celebrates human magnificence, and aligns individual and organizational purpose to unleash optimism and unprecedented engagement.
David received certification from The Center for Appreciative Inquiry, has a degree in Philosophy from Emory University, a Certificate in Positive Psychology (CiPP), and is a Certified Professional Coach (CPC), and Gottman 7-Principles Educator.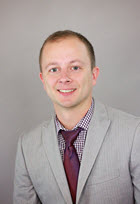 Joshua Nespoli
Associate Partner
Josh Nespoli is a community and nonprofit development specialist with a passion for pushing the boundaries of what clients consider possible. He consults with nonprofits, communities, and family-owned businesses to establish core strengths, shared visions, and strategic actions. As Deputy Director of Community Strategies Group, Josh has facilitated $17 million in community and economic development projects since 2016.
Josh co-founded For The Cause with his brothers in 2009, a charity dedicated to making their hometown a place where people are proud to live, work, and play. They opened the Berwick Teen Center in 2017 and were named the Columbia Montour Boyscouts' Distinguished Citizens of the Year in 2018.
Josh holds an M.A. in Organization Development and Leadership from St. Joseph's University, a B.S. in Business Administration and Leadership from Babson College, and a certificate in Appreciative Inquiry and the Practice of Positive Change from The Corporation for Positive Change.

Shannon Kaplan
Associate Partner
Shannon Kaplan works in the construction industry in operations at an MEP Engineering firm.  In her work, Shannon uses her experience and training in organizational dynamics including Lean and Appreciative Inquiry.  Shannon is adept at assembling teams with a diverse range of knowledge and experience to tackle the most complex challenges firms face. Her inquisitiveness and ability to ask probing questions help her unearth opportunities to learn from what is already working well, map processes to understand challenges and opportunities, and increase organizational flow. Internally, Shannon systematically analyzes, reviews, and optimizes project operations including but not limited to engineering processes, information management, training, and overall project execution. Externally, she has run numerous workshops to help clients imaging a better future and understand what changes will be needed to get there.  Shannon has a Bachelors and Masters degree in Architectural Engineering from Penn State University as well as a Masters of Science in Organizational Development from Saint Joseph's University.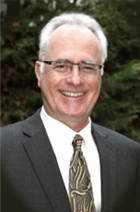 Paul Hilt
Affiliate
Paul Hilt leads Hilt & Associates, where he designs and delivers workshops and other learning experiences in four key leadership development areas: strengths, innovation, communication, and change. For example, Paul has delivered over 200 Strengths Workshops to a wide variety of organizations across the United States and to a cumulative audience of over 6,000 participants.
Some of Paul's workshop clients include ARAMARK, Morgan Stanley, Penn State University, Leadership Centre County, Citizens Bank, Social Security Administration, AstraZeneca, New York University, Girl Scouts of USA, and Pennsylvania Chamber of Commerce Executives. In addition to workshop design and delivery, Paul provides facilitation, coaching, and consulting services.
Paul has an MBA in Marketing and expertise in the fields of Learning & Development, Knowledge Management, and Organization Development. Paul has held marketing and management positions in the telecommunications, cable television, and training & development industries. At St. Joseph's University, Paul taught graduate and executive MBA classes in creative thinking and problem solving. He also co-founded the Knowledge Management Group of Philadelphia.