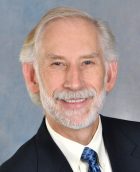 Ray Wells
Consulting Partner
"Appreciative Inquiry helps people become engaged in a way that captures the passion and natural energy they hold for their work.  The result: they end up taking ownership for a piece of the organization. Good leaders know that's critical for success. "
Ray Wells, Ph.D., uses appreciative, positive, strengths-based approaches for designing leadership, team, and organization development programs.  Over the past 35 years he has been widely recognized for his talent in developing individual leadership capacity, facilitating the growth of teams, and assisting leaders in their transformational change efforts.  His work with nonprofits, small to medium-sized business units, government, and higher education includes the United Way, Castrol Oil, Holcim US, the Naval Sea Logistics Center, Princeton University, Penn State, University of Connecticut, and international work in Egypt, India and China.
Ray also consults with the FAIMER Institute, an international leadership development program for health professions educators from developing countries, where he has worked since the program's 2001 launch.  He is a member of the International Leadership Association, a certified MBTI practitioner, and has been trained in the Drexler-Sibbet Team Performance System.  He holds an M.A. in student and adult development from Bowling Green State University and a Ph.D. in applied social-psychology from Temple University.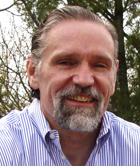 Ralph Weickel
Consulting Partner
Ralph Weickel 
is President of the Corporation for Positive Change (
www.positivechange.org
), founder of the Corporation for Positive Change – Europe and Performance Management.  CPC is a global Positive Change consultancy employing the methodology of Appreciative Inquiry and others strength-based methodologies to amplify performance and organizational strengths.
Bringing 30+ years-experience across a broad range of industries, Ralph and his Team guide organizations to identify and leverage core strengths to permanently improve performance and co-create flourishing environments.  CPC and its sister organizations specialize in co-creating success with organizations in the areas of leadership, organizational and team development, change initiatives, strategic planning, operational efficiency, employee engagement, and fostering an entrepreneurial spirit along with lean system implementation.  Ralph serves as an positive change executive coach known for his holistic and co-creative approach. Being a native of Germany, Ralph is also fluent in German, in addition to English.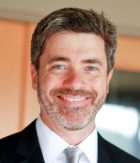 David Reed
Consulting Partner
David Reed has been a trainer and coach for over 20 years. He has served as a Senior Training and Education Analyst for the University of Pennsylvania and has provided consulting services to a diverse list of clients, including American Express, AT&T, Yale University, University of California, and New York University.
David developed a passion for Appreciative Inquiry while studying Positive Psychology with former Harvard Professor Tal Ben Shahar at the Whole Being Institute.  David was thrilled to discover a fully-developed, rigorous methodology that encourages bold vision, celebrates human magnificence, and aligns individual and organizational purpose to unleash optimism and unprecedented engagement.
David received certification from The Center for Appreciative Inquiry, has a degree in Philosophy from Emory University, a Certificate in Positive Psychology (CiPP), and is a Certified Professional Coach (CPC), and Gottman 7-Principles Educator.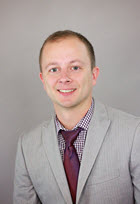 Joshua Nespoli
Associate Partner
Josh Nespoli is a community and nonprofit development specialist with a passion for pushing the boundaries of what clients consider possible. He consults with nonprofits, communities, and family-owned businesses to establish core strengths, shared visions, and strategic actions. As Deputy Director of Community Strategies Group, Josh has facilitated $17 million in community and economic development projects since 2016.
Josh co-founded For The Cause with his brothers in 2009, a charity dedicated to making their hometown a place where people are proud to live, work, and play. They opened the Berwick Teen Center in 2017 and were named the Columbia Montour Boyscouts' Distinguished Citizens of the Year in 2018.
Josh holds an M.A. in Organization Development and Leadership from St. Joseph's University, a B.S. in Business Administration and Leadership from Babson College, and a certificate in Appreciative Inquiry and the Practice of Positive Change from The Corporation for Positive Change.
Meghan Colburn
Graduate Intern
Meghan is a graduate student at The Pennsylvania State University studying Workforce Education; Organizational Development & Change, also referred to as OLEAD. Her undergraduate B.A. is from King's College in Wilkes-Barre, Pa, majoring in Psychology and minoring in human resource management.
Meghan aspires to teach at a collegiate level. Her work experience has revolved around human resource management and psychology. Meghan developed interest in appreciative inquiry during a graduate school assignment. This required her to interview appreciative inquiry practitioner, Dr. Ray Wells. Since then, her interest has led her back to the East Coast Center for positive change where she will be proactively spending time exploring the subject area. Meghan's top 5 strengths according to Tom Rath's, strength finders are individualization, learner, input, achiever, and woo.